Winter Park Floor Installation
Flooring Installation Contractor, Winter Park, Florida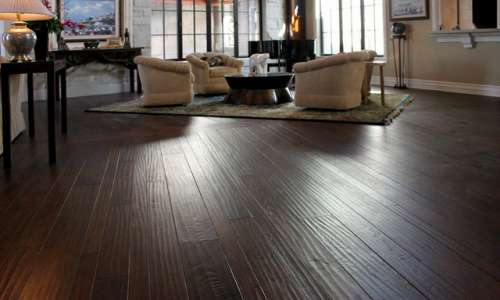 Ask for a Free On Site Quote
If the time is right for new flooring for your Winter Park, Florida home or business, call Just Floored for a free, no obligation quote. Just Floored offers the best pricing and service to replace or repair your existing flooring. We can install or refinish hardwood floors or install other types of flooring including engineered floors, laminate flooring, cork flooring, a wide variety of vinyl, bamboo flooring, any type of stone or tile and more.
Ask us about custom pattern installations for wood, stone and tile flooring such as brick patterns or herringbone. Just Floored installs many types of flooring professionally and has been a flooring contractor for over 20 years. We are floor laying experts and highly trained and skilled craftsmen. Our labor is warranted. Our pricing is extremely competitive. Winter Park, FL homeowners will love their new floors, call us today at 407-946-4500
Choosing the Right Flooring Product
Just Floored can come to your home or business, evaluate your flooring and space, and help you determine which type of flooring would best serve your needs and budget. Wood flooring comes in various species such as cherry, walnut, oak, pine, hickory and maple, and they can purchased in various widths and grades. We can help you pick out flooring for your Winter Park, Florida home. If you are looking for tile, vinyl, the choices are numerous. We can also help you with stain color choices for wood floors. Just Floored has been successfully installing wood floors, tile other flooring for over 20 years in the Winter Park Area. We offer the highest quality installation at a very competitive cost. Just Floored warranties it's labor for installations in Winter Park, FL. If you purchase the flooring product from us, we can provide a manufacture's warranty on the product. We can install new flooring or refinish existing wood flooring. Our floor laying for new floors is superior to other floor laying contractors. Also, we refinishing wood floors using low VOC or no VOC products and dustless sanding. Call us for a free estimate at 407-946-4500.
Dustless Sanding and Staining - Winter Park, FL
To restore your existing wood floors, Just Floored LLC offers professional floor sanding and refinishing. We are the best choice flooring contractor for Winter Park, FL homeowners or business owners. Just Floored will sand your existing hardwood floors, the stain the wood floors with any stain color you like, so it might be a good time to update the look of your floors by going with a darker stain color, or lighter, the change the look of your home. After staining the hardwood floors, we will apply a low VOC finish to the flooring. Once the flooring has been sanded, stained and finished they will look their best again! Choose an oil base stain and finish for it's durability, or Winter Park homeowners can choose a water based finish for quicker drying and low odors. Just Floored also offers an odorless finish by Monocoat which has no VOCs great for residents of Winter Park that are sensitive to chemicals. Your Winter Park home will see an increase in equity by updating their floors and also make the home easier to sell. Just Floored can match your current flooring if you want to add more of the same flooring and have it match. We offer floor laying for new floors. We also offer floor refinishing using low VOC or no VOC products and dustless sanding. Call us today for a free in-home quote at 407-946-4500 or Email us atinfo@justfloored.com.
Recoating Hardwood Floors
Just Floored LLC can restore your Winter Park, FL hardwood floors by sanding, staining and recoating. Call us to have one of expert technicians evaluate your floors to see if they can be refinished instead of replaced. Call us today for a free appointment. If you decide new floor installation, our pricing is very competitive, or we can save you money on floor recoating and refinishing. We also offer low VOC or no VOC products for Winter Park, Florida clients.
Expert Winter Park Floor Repairs
Hardwood floors get dinged, banged and NCuffed with everyday use, and the finish wears off with time. Your floors may be repaired, let us evaluate your current floors to see if the are repairable. We can restore your existing Winter Park hardwood or stone/tile floors back to their original luster. We can fix broken wood NCratches and gouges. Want to add more hardwood floors to your existing Winter Park floors? We can match to the existing floors so the new wood looks like it belongs. Many Winter Park customers want to refresh their homes with a new stain color for their hardwood floors. We are the experts to call for a new, fresher look.
Fixing Winter Park Subfloors
Winter Park homeowners sometimes call us about their uneven subfloors. Subfloor needs to be level. Just Floored is the expert to choose for new flooring in Winter Park, whether hardwoods, cork, bamboo, engineered floors, carpet, vinyl or even stone or tile floors, Just Floored will fix and repair your subfloors, making sure they are level. Call Just Floored today!
Durable Vinyl Floors
Just Floored installs vinyl flooring for Winter Park homeowners. Vinyl flooring is not only long lasting, it is cost effective and works great in areas with a lot of traffic and moisture. We can provide the vinyl, and provide expert installation of your choices.