Just Floored, LLC has been providing floor laying and refinishing services for over 20 years. Ask about our low or no VOC products which better resist wear and tear. We also feature the revolutionary all natural, easy to maintain, commercial grade, low VOCs or no VOC finish made by Monocoat. Service areas include Buford, Norcross, Sugar Hill, Suwanee, Marietta, Sandy Springs, Alpharetta, Cumming and much more. We also service Orlando, Florida and Winter Park, as well as Jacksonvile, Florida with areas including Northside, Orange Park, Riverside, Southside, San Marco, Neptune Beach, Atlantic Beach and Jacksonville Beach, as well as the Houston, Texas metropolis area including Katy, Sugar Land, Richmond, The Woodlands, Oak Ridge North, Manvel, Pearland, Friendswood and more.
Wood Flooring Installation
Stone & Tile Installation
Floor Refinishing
Floor Repair & Buffing
Subfloor Leving
Get a Free Quote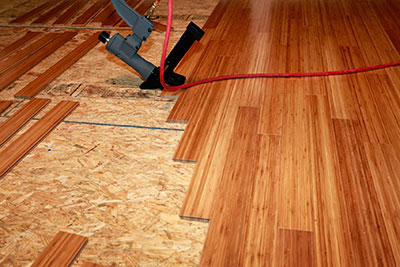 Our floor laying includes installing all types of hardwood, engineered, cork, laminate, tile/stone, carpet and vinyl. Custom designs available. We service the entire Metro Atlanta area as well as the Jacksonville, Florida area, the Houston area and the Charlotte, North Carolina area.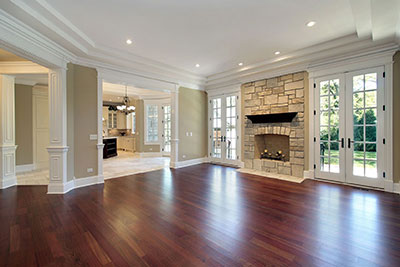 Just Floored is proud to offer "dustless sanding" to help keep your home clean and fume free as well as floor laying. We sand any solid hardwoods, stain and finish with three coats of ployurethane. Water based low VOC finishes are also available, their main advantage being that they dry very quickly.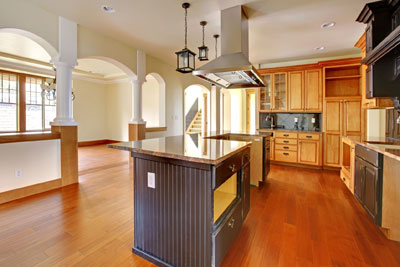 This procedure is not always available, it depends on the finish that's currently applied on the floors, but when doable, we light sand (buff) the surface and apply one or two coats of finish. We offer both dustless sanding and low VOC products.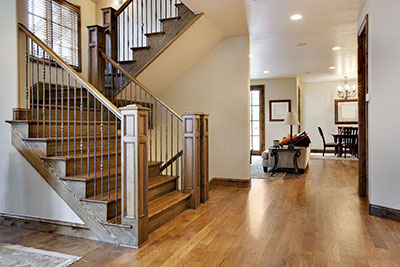 Floor Repairs
We do all sorts of repairs to all kinds of hardwoods and tile/stone. We can save you money by repairing your existing flooring and restoring them to their original beauty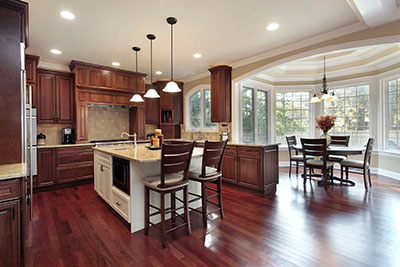 Subfloor Leveling
For an even surface and to avoid unnecessary tension on the flooring joints, it is recommended the subfloor be as level as possible and in case yours needs this service, we can do partial or complete leveling.