Winter Garden Hardwood Floor Installation
Wood Floor Installation and Refinishing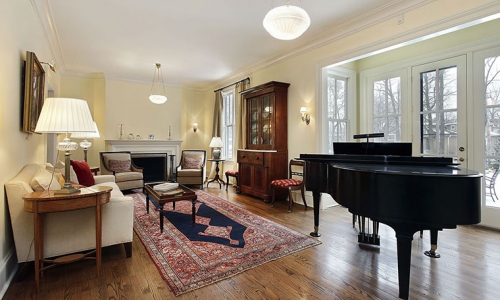 Call today for a free Estimate in Winter Garden, Florida
Just Floored, LLC is a superior, professional floor installation company for Winter Garden, Florida. Call us today and we will come to your location to look at your current floors to determine if your floors can be are in good enough shape to be refinished, or if it is time to install new wood floors in Winter Garden area.
Contact Just Floored today for new wood floor installations and wood floor repairs, as well as tile or stone installation. In Winter Garden, hardwood floors can become dull and damaged with time from everyday use. Just Floored provides highly skilled flooring technicians that will come to your location and assist you in choosing the type of flooring that would fit your situation the best. We install most types of flooring including unfinished or prefinished hardwood floors, prefinished engineered floors, laminate flooring, bamboo, cork, hand scraped floors, as well as stone or tile or vinyl plank flooring. Your Winter Garden home or business will increase in value and look beautiful.
Just Floored of Winter Garden, Florida not only installs flooring, but also tile or stone wainscoting, back splashes, showers and more. Our expert craftsmen will do a professional job, and our labor is warranted. We can also install wood floors or tile in custom patterns, ask us about this feature. Winter Garden homeowners rave about the quality of our work, and much of our work comes from referrals or word of mouth. If you plan to sell your house, updating your home with new hardwood floors or other flooring, as well as new tile features really help sell the home, and bring a better profit. Call us today to learn more at (386) 331-5544.
Sanding, Staining and Refinishing Wood Floors in Winter Garden, Florida
Just Floored can refinish your floors by sanding, then stain them to the color you pick. Next we seal the wood floors using a low VOC product to keep them looking new. Just Floored is the right choice for floor installation, hardwood floor refinishing and wood floor repair. We can apply an odorless finish by Monocoat which has no VOCs for Winter Garden clients. If you want to add to your existing wood floors, Just Floored can match your current floors and marry them into the floors to look seamless. We offer floor laying for new floors. We also offer floor refinishing using low VOC or no VOC products and dustless sanding. Call for a free quote by calling (386) 331-5544 or Email us at info@justloored.com.
Professional Floor Installation for Winter Garden
Winter Garden residents and business owners can call us for a free quote. We can supply and install a large selection of wood species, widths, and styles such as cherry, walnut, oak, pine, hickory, maple, bamboo, cork, laminate, engineered, wide plank, hand scraped. We can use any color stain for unfinished products and any sheen you pick. Just Floored can help you pick the right wood floor product. Just Floored has over 20 years experience installing hardwood floor and tile, Winter Garden, Florida clients love our work. We give you the best possible installation job at the best possible price, we beat our competitor's prices! We install new hardwood floors or other types of flooring, or we can repair or refinish your existing floors if they are in good enough shape and you want to keep them. Call us for a free estimate at (386) 331-5544.
Buffing and Recoating Hardwood Floors
If your floors are worn but still in good shape, Just Floored can buff and reseal your floors with dramatic results. Sometimes a light buffing and recoating with sealer is all you need for great looking floors again. We offer competitive pricing in Winter Garden. We also offer low VOC or no VOC products. We service the Winter Garden area.
Floor Repairs for Winter Garden, Florida Flooring
Call us and we can come to your location to evaluate your floors. We are very experienced repairing floors including broken planks, scratches and gouges. We can add more flooring into your existing hardwood floors and match them, feathering the new flooring into the old. You can change stain color or sheen. We provide the best floor installation, floor refinishing and floor repairs in Winter Garden at the best pricing, so call today.
Winter Garden Subfloors
If your Winter Garden floors at your home of commercial building are out of level, it could be the fault of your subfloors. Call us, we can fix your bad subfloors. Installing new flooring over uneven or out of level subfloors will produce a bad installation job, causing tile floors to crack and wood floors to buckle or squeak.
Winter Garden Vinyl Floor Installation
Just Floored can install vinyl flooring in Winter Garden at competitive pricing. Vinyl has improved over the years and comes in a huge selection of patterns and colors, many resembling wood or stone. We also install cork, bamboo, engineered floors and many more. Call to learn more about our services, and our low prices at (386) 331-5544 or Email us at info@justfloored.com.