Vinings Floor Installation
Flooring Installation Services, Vinings, Georgia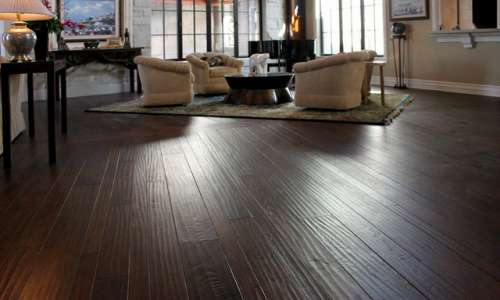 Free In Home Estimates for Vinings
Just Floored is a very experienced professional floor laying and floor installation company, serving Vinings, Georgia, that sells and installs first grade, top quality flooring products and low VOC products. Our technicians are highly skilled and can install hardwood floors, laminate floors, cork or bamboo floors, carpeting as well as tile or stone floors or back splashes.
When choosing new flooring for your Vinings residence or business, contact Just Floored and we will travel to your home for a free estimate. Just Floored will help educate you as to what types of products are available for new floors. Just Floored can sell and install any type of hardwood floors, engineered floors, laminate, cork, vinyl, bamboo, stone, tile and more. Just Floored can also install till or stone back splashes, wainscotting, decorative floors and more. Our professional technicians are friendly and courteous and you will love the excellent work, which we do warranty. You will be happy you called us because not only is our work excellent, but so are our prices. Vinings, Ga homeowners will also see an increase in their equity as well as an increase in the salability of their home. We provide floor installation for both homes and businesses, and can provide references. Our reference list of restaurants is rapidly growing!
Refinishing Floors in Vinings, GA
Just Floored offers professional dustless sanding and refinishing of hardwood floors for Vinings, GA homeowners or business owners. Our flooring professionals will sand your hardwood floors and stain the floors, applying a sealing coat to protect the floors. We can come to your residence or business and help you select flooring products as well as stain color. After refinishing your floors, you will think your old floors are brand new! We can use oil based products for durability, or residents of Vinings can choose low VOCs water based products including Monocoat. Clients always seem surprised how good their old floors look, stating they look brand new. The other benefit is the Vinings home value increase in equity, plus the home shows better if the homeowner is trying to sell. Just Floored can also match existing floors with new floors to create a seamless look. Call us today for a free in-home quote at 404-452-2500. We offer floor laying for new floors. We also offer floor refinishing using low VOC or no VOC products and dustless sanding. Email us at info@justloored.com to learn more.
Just Floored Installs and Sells Flooring
Check out our online store to choose low VOC flooring materials for your Vinings installation by Just Floored by clicking www.JustFloored.com/Products. Just Floored offers wood floors in in a variety of products including cherry, oak, pine, walnut, hickory, maple and more. Just Floored offers popular and exotic varieties of flooring for both residential and commercial floor installation in Vinings, Georgia, as well as natural stone and tile, vinyl, laminate, bamboo and cork. Just Floored has more than twenty years experience working in the Vinings area and all areas of Atlanta Metro Area, providing competitive pricing with superior, warranted workmanship. For your further protection of your Vinings project, if you purchase the flooring products to be installed from us, we will warranty the product as well. Our Vinings installation services include work on existing floors, floor matching, repairs and new installs. Call us for a free estimate of floor laying at 404-452-2500.
Just Floored Offers Flooring Solutions
Are your floors tired and in need of repair or replacement? Just Floored may be able to repair, sand and recoat your Vinings hardwood floors to get them looking new again. Call us today for a free in home estimate for your Vinings home or business to determine if your floors can be refreshed or it's time to replace. If your hardwoods can't be repaired, we can offer you great looking floors at an affordable price, installed by the best professional wood floor installers for Vinings in the Greater Atlanta Area. Vinings, Georgia homeowners or businesses owners can opt to add more floors to their existing floors. Our skilled craftsmen can match and marry the floors for a seamless look, and refinish the floors to look new again. Don't forget to ask our technician about changing the stain color of your Vinings floors as styles have changed and there may be a color more in line with current home fashion that will update your home and make it sell quicker if you decide to sell. We offer floor laying for new floors. We also offer floor refinishing using low VOC or no VOC products and dustless sanding.
Vinings Uneven Subfloors Repairs
Are your subfloors uneven? Uneven subfloors can make your wood floors uneven, your tile floors crack. Just Floored can install new subfloors in Vinings, GA as the best installation practice for new hardwood floors or tile and stone installations. When choosing new flooring in Vinings, such as hardwoods, cork, bamboo, engineered floors, carpet, vinyl or even stone or tile floors, call Just Floored today! We will travel to Vinings to give you a free in home estimate.
Maybe Vinings Vinyl Floors
Budge minded? Vinyl flooring products have come a long way and attractive, long lasting products are available. We offer floor laying as well as floor refinishing with dustless sanding and low VOC products. Call us today to see what new products are offered and get a free quote. Or click the Products tab to view our products online. Call 404-452-2500 now.