Sugar Hill Floor Installation
Flooring Installation Service for Sugar Hill, Gorgia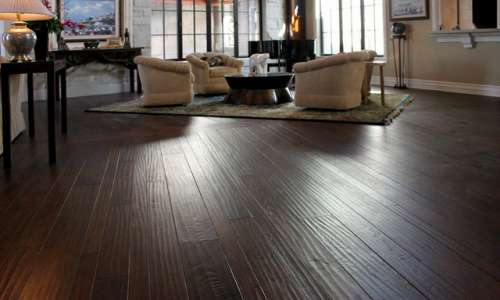 Free Sugar Hill In-home Quote
Installing new floors? Just Floored offers free in-home quotes for homeowners and business owners in Sugar Hill, Georgia to install or repair hardwood flooring, engineered floors, bamboo, laminate, tile or stone flooring as well as carpeting. Just Floored of Atlanta warranties all installation services. Our pricing is very competitive while offering professional installation by highly skilled technicians.
For Sugar Hill customers, you will love your new hardwood floors, engineered flooring, cork, laminate, stone, tile or vinyl installed in your home, and enjoy an increase in equity to your property values.
Just Floored of Sugar Hill, GA is your best choice for all of your hardwood flooring. We offer hardwood flooring installation, repair, and refinishing for either new homes or remodeling projects. Just Floored is licensed and Insured, and are available for installation in Sugar Hill in either Residential or Commercial applications. We can help you gain the most equity by an expert installation of new flooring while adding tremendous beauty to your environment in Sugar Hill. We know how important your home is and we are dedicated to providing our customers with excellent service and high quality craftsmanship. We offer floor laying, low VOC or no VOC products and dustless sanding.
Installation of new flooring in Sugar Hill
Our Sugar Hill installation services by Just Floored of Atlanta include flooring products such as hardwood floors. Choose from wood floors including oak, cherry, pine, hickory, walnut and maple, plus many exotic woods. Many of our clients have chosen to install engineered floors, cork floors, cost effective laminate, bamboo, tile or stone, vinyl or carpet. Our Sugar Hill Installation Services are priced economically but our service is the best in the Atlanta Area with over 20 years experience in the area installing wood and stone/tile floors. We can supply references and have built our business on word of mouth from highly satisfied customers. You will love your new Sugar Hill floors!
Hardwood Floors Finishing for Sugar Hill, GA
To keep your hardwood flooring looking its best, we offer hardwood floor finishing which includes sanding, staining and sealing. Our technicians generally will apply oil base products unless a client prefers water based due to time turnaround or odors. Ask about our no VOCs for an environmentally friendly job. Our first chore for refinishing your Sugar Hill hardwood flooring is hardwood floor sanding, of which Just Floored of Sugar Hill is an expert. We will not gouge or mar the floors, and sand the floors expertly. We can work with new floor installation or existing floors, and can even marry in new flooring with your existing floors, matching stains. We offer low VOC or no VOC products.
Sealing and Restoring Hardwood Floors in Sugar Hill, GA
Just Floored may be able to resand and seal your existing floors for your Sugar Hill residence or business by sanding, buffing and sealing the flooring. To determine if your current floors can be saved, call us for a free in-home quote and inspection. It is very cost effective to save the floors by resanding and resealing the floors instead of new floor installation, but our technicians can give you choices after examining your Sugar Hill floors.
Floor Repairs Sugar Hill, GA
Just Floored offers floor repairs for hardwood flooring and stone floors. Just Floored has extensive experience with repairing and restoration of existing floors, especially in the Sugar Hill area. Just Floored can repair and refinish your Sugar Hill floors to new condition at a fair price. Our highly skilled flooring technicians can repair damage, sanding out scratches and other imperfections. Many of our Sugar Hill clients have had our Just Floored technicians add in new hardwood flooring, marrying it into the existing floors, matching the stain so that the additional square foot matches the existing areas and looks like it was always there. Another popular service we are asked for is to restain the floors in a different stain color. Just Floored of Sugar Hill can give a free in-home quote and provide stain samples to give your home a complete new look and feel.
Bad Subfloors in Sugar Hill Homes
If you subfloors are not level, your finished floor will be awkward. We offer subfloor leveling to give you the most professional installation possible in Sugar Hill If you live in or near Sugar Hill, Ga, or anywhere in the Metro Atlanta area, call us today for a free in-home quote. Our prices are surprisingly affordable, but our quality is unsurpassed! We offer floor laying, low VOC or no VOC products and dustless sanding.