Orlando Floor Installation
Flooring Installation For Orlando, Florida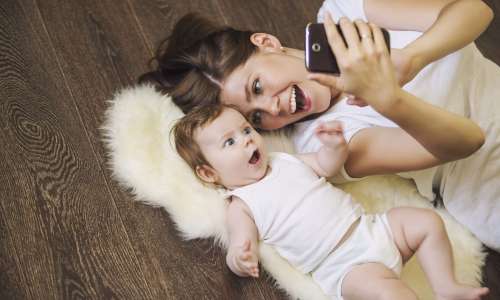 Orlando Wood Floors and Tile, Commercial and Residential
Call Just Floored in Orlando, Florida for any type of flooring installation for both updating your current home or business, or for builders new floor installation projects. Just Floored provides highly skilled technicians to expertly lay flooring including hardwood floors, engineered flooring, laminate, tile, stone, bamboo, cork. Ask for a free quote, you will be surprised how competitive our pricing is.
Our flooring includes the installation and sales of products such as real hardwood floors, engineered floors, high end laminate flooring, tile or stone for floors or back splashes in Orlando homes or businesses. We offer both new floor installations or expert replacement of existing floors. Our hardwood flooring are is available in many species such as hand scraped, bamboo, oak, cherry, maple, hickory, Brazilian, birch, engineered wood flooring. Orlando clients can choose from a wide selection of stain colors, and all the wood species come in a variety of widths. We can lay tile or stone for Orlando customers, many of which now resemble wood floors but offer the ease of porcelain or stone use. We also offer custom pattern floor laying for those that want to add another layer of style to their home. Have you consider durable vinyl flooring, cork or bamboo flooring? For kitchens and baths in Orlando choose tile, stone, brick, or tile that resembles brick, the new hot look. Just Floored provides a warranty on all labor, and we offer floor laying for new floors. Our floor refinishing is setup to protect your home using low VOC or no VOC products and dustless sanding.
Just Floored offers low prices with great service and expert installation. Just Floored Orlando has been laying floors for over 20 years and has the highly skilled floor installation skills to make this Orlando wood floor installation company the right choice for floor installation for both homeowners and businesses. Just Floored offers the best pricing, workmanship, and flooring products in the Orlando, Florida area in cities such as Winter Park.
Wood Floor Refinishing in Orlando, Florida
Are your wood floors looking worn and tired? Wondering if you should have your wood floors refinished and repaired or just go ahead and replace your current wood floors with a brand new flooring product? Just Floored is the expert to call. We can travel to your home for a free in-home consultation. Our expert technician can evaluate your current flooring and advise you if your Orlando floors are in good enough shape to refinish or are past the ability to refinish and need to be replaced. Call Just Floored LLC today for a free quote. We can save you money on your next floor installation project in Orlando, Florida. We offer floor laying for new floors. We also offer floor refinishing using low VOC or no VOC products and dustless sanding.
Help Choosing Flooring Products in Orlando
Orlando homeowners have complained to us that choosing new flooring products is a hard task that has been made easier with the help from Just Floored. Hardwood floors come in many styles, wood species, and colors. Orlando customers can supply their own products for wood floors, tile or stone or Just Floored can order and deliver the products for them, ready for their expert installation. With over 20 years experience in floor installation, Just Floored is the right choice for installation of hardwood, engineered wood, hand scraped, bamboo, cork, laminate, tile, stone or vinyl floors in the Orlando Area. Our floor laying labor is warranted, and our pricing is the best in the area. Just Floored flooring installers can install in existing buildings as well as new construction.
Orlando Expert Floor Refinishing
For Orlando floors that can be refinished, our expert technicians will refinish the floors by sanding hardwood floors, staining them to a new color or matching the existing color, and then resealing them for many years or service and beauty. If you would like to add more hardwood flooring and into the existing flooring, our experts will lay the floors, marry them into the existing floors and matching the color and finish. Just Floored is a pro at matching stains and finishes. Our low or no VOCs products will keep Orlando homes safe from odors and toxins. Just Floored of Orlando will expertly refinish your floors by sanding, staining and sealing. We offer floor laying for new floors. We also offer floor refinishing using low VOC or no VOC products and dustless sanding.Call us today for a free in-home quote at 407-946-4500. Or Email us at info@justfloored.com with any questions.
Floor Repairs Orlando
Hardwood floors are beautiful and last for decades. Call Just Floored for a free in-home quote today. We can evaluate your floors and help you decide whether to have your existing floors refinished and repaired, or have new flooring installed. Repairing your floors in Orlando can be less expensive. Our expert floor repairs include fixing broken planks, sanding out marks and digs, refinishing the stain and finish to your existing floors for Orlando clients.
Just Floors Orlando Installs Vinyl Floors
Choose a price friendly vinyl flooring for areas subject to water or lots of wear. New products have come on the market that are not only great looking and cost effective, but very durable. Whether choosing vinyl, engineered wood flooring, laminate or hardwood flooring, Just Floored LLC is the right floor installation contractor for your next project. Our labor is warranted, and your new Orlando floors will look fantastic. Hard wearing vinyl is a popular for laundry and basements and can save you money. Call us today at 407-946-4500.
Orlando, Florida Subfloors
When subfloors are not level, your floor installation will not be right. Just Floored offers a free in-home quote to repair or redo your Orlando uneven floors and subfloors. Hire us to fix your subfloors, and your floor installation project will last longer, Just Floored offers floor installation of hardwood flooring, engineered floors, bamboo, hand scraped, tile, stone, cork, vinyl floors for your home or business.