Lilburn Wood Floor Installation
Call the Lilburn Flooring experts at Just Floored, 404-452-2500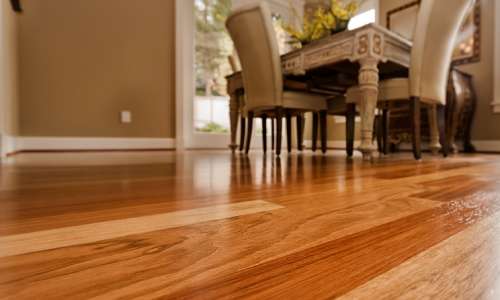 Free on-site Quotes!
Just Floored LLC offers new floor installation or existing wood floor refinishing to help make your home beautiful. Affordable, fast, expert flooring service.
• Hardwood Floor Installation
• Wood Floor Refinishing
• Wood Floor Repairs
• Stone or Tile Installation
• Cork, Bamboo, Laminate
Just Floored in Liburn are the pros to call when you want to install new solid hardwood floors or other flooring such as engineered wood floors, laminate, cork, bamboo, vinyl, hand scraped floors, tile or stone. Just Floored of Lilburn are the top floor installation company in Lilburn and their work is warranteed. Just Floored has over 20 years experience and can expertly install any type of flooring at a very competitive price.

Wood Floor Laying
Call Just Floored for free quotes on floor installation and floor laying for your Lilburn home or business. We install solid hardwoods in varieties such as cherry, walnut, oak, pine, hickory and maple, in either unfinished or prefinished. Besides hardwood floors we also install engineered wood, hand scraped wood, laminate, cork or bamboo, stone, tile or vinyl. The pros at Just Floored Lilburn have been laying floors for over 20 years and guarantee their work. Besides installing new floors, they offer floor refinishing using low VOC or no VOC products and dustless sanding.
Call Just Floored for a free estimate at (404) 452-2500. Learn more at www.JustFloored.com/Products.

Dustless Sanding Floor Refinishing - Lilburn, Georga
Just Floored in Lilburn, FL offers professional floor refinishing. This expert service includes
Sanding existing hardwood floors
Applying any stain color
Seaing the wood floors with polyurethane
Matching your existing flooring
Call the pros at Just Floored for floor laying for new floors, refinish wood floors, or expanding your floors into other rooms. We offer floor refinishing with low VOC or no VOC products and dustless sanding. Call us today for a free in-home quote at (404) 452-2500 or Email us at info@justloored.com.

Resealing & Repairs of Your Hardwood Floors - Lilburn
Just Floored can sand, stain and seal your Llilburn hardwood floors. Pricing is affordable, and the work is guaranteed. We also offer low VOC or no VOC products. Call today for fast, reliable service. Just Floored is expert at repairing wood floors, scratched and gouged floors, and dull finishes on old wood floors. Your home can look new again with refinished floors.

Lilburn Subfloors
Floor installation over uneven subfloors will cause problems sooner than later. Call Just Floored today to have your subfloors repaired or replaced, or new subfloors installed. Just Floored works with homeowners, business owners and builders.
Vinyl Floors - Lilburn, Georga
Just Floored offers vinyl flooring installation, a cost effective vinyl, which we can install. They install hardwood floors, engineered floors, bamboo, cork, laminate, stone, tile and vinyl. Call the Lilburn pros today!