Kennesaw Floor Installation
Flooring Installation for Kennesaw, GEORGIA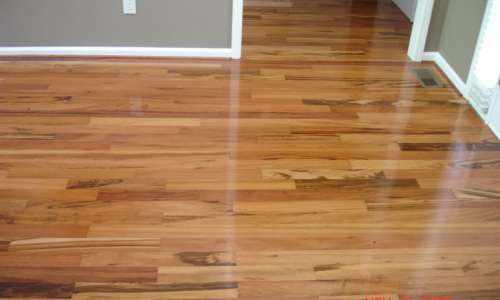 Free On-site Estimate for Kennesaw
Just Floored is the best wood floor installer in the Kennesaw, Georgia. Call us and we will come out to your home or business and evaluate your floors, then give you a quote to repair or replace your existing floors. For replacement flooring, we can install popular or exotic hardwood floors, engineered floors, laminate floors, bamboo floors, cork floors or newly improved vinyl floors.
The other popular option for flooring is tile or stone, which we can install. Ask us about custom patterns and designs. Just Floored of Atlanta provides highly trained and expert floor installation technicians for professional floor installation. We guarantee our labor and warrant the flooring materials if purchased from us. Our pricing is very aggressive so you get the best possible wood or stone floor installation at the lowest cost. Residents and business owners in Kennesaw, Georgia gain an increase in equity by installing the new flooring. Your environment will be much more beautiful and enjoyable, a please to come home to after a hard days work. Enjoy how beautiful the hardwood floors, engineered flooring, cork, laminate, stone, tile or vinyl look in your Kennesaw home or business. Restaurants love our work, the change a new wood floor can make in a Kennesaw restaurant is remarkable. We offer floor laying for new floors. We also offer floor refinishing using low VOC or no VOC products and dustless sanding.
Installation by Just Floored for Wood Floors, Stone or Tile Flooring
The best floor installer in Kennesaw and the Greater Atlanta Area is Just Floored. We can come to your home for a free on-site quote, We can also help you choose the new flooring from choices such as oak, cherry, pine, hickory, maple or hickory. Another durable choice for your Kennesaw home or business is pre-finished engineered wood floors, soft cork floors, or worry free laminate flooring. We also have a wide selection of tile or stone choices that we can install. We do install low cost vinyl floors. We are known in Kennesaw for the wood floor installer with the best quality, but our pricing is quite competitive. Just Floored has been the top floor installer for wood and stone or tile floors in the Greater Metro Atlanta area for over seventeen years. Just Floored offers floor installing at a higher quality than other installers. We warrant our labor. We will provide a warranty on the actual product if you purchase the flooring through Just Floored. Your new Kennesaw floors will add value to your home or business, and give you a beautiful environment for many, many years.
Sanding and Staining Wood Floors in Kennesaw, GA
Your Kennesaw wood floors may have become worn, or have scratches and marks. Or maybe you want to change the flooring color to keep up with todays new styles. Call Just Floored for a free on-site quote. We can expertly sand solid hardwood floors, re-stain the wood floors, then apply three coats of polyurethane to protect the new finish. We e use an oil based finish because of durability unless client prefers water based finish due to smell or sensitivity. At Just Floored, we also offer an odorless finish from Monocoat that has no VOCs, therefore no smells. Your Kennesaw hardwood floors will look fantastic. We provide the most professional sanding and staining on the market at Just Floored. We can also stain new floors to match your existing floors. We offer floor laying for new floors. We also offer floor refinishing using low VOC or no VOC products and dustless sanding.
Recoating Hardwood Floors - Kennesaw
We may be able to resand and refinish your existing Kennesaw hardwood floors and save you money on installing brand new hardwood floors. Call us for an on-site evaluation so we can determine if your Kennesaw floors can be refinished and saved. If possible, we will save you money by recoating and refinishing your floors. If that is not possible, we can quote you on new wood floors at our very affordable pricing.
Repairing Harwood or Stone Floors
Your Kennesaw floors may have gouges, scratches and other wear marks. Our professional technician can come to your home or business and give you a free quote to repair the floors. Just Floored may be able to repair your existing Kennesaw hardwood floors or stone/tile floors, fixing scratches and gouges, or breaks. Call us if you want to add more floors to your existing floors in Kennesaw, Georgia and we can install the new floors to match your current floors. Call us to change the color of your current hardwood flooring. We can show you color options to change the stain color.
Uneven Subfloors in Kennesaw
Your Kennesaw floors may have uneven subfloors which will effect any wood floors installed over them as well as any tile or stone floors. Uneven subfloors can create a lot of issues if not repaired before the floors are installed. Just Floored can level your subfloors. When installing new flooring, whether hardwood floors, cork, bamboo, engineered floors or even stone or tile floors, having level subfloors is a must. Just Floored offers superior floor installation work. Increase the value of your Kennesaw home or business, call Just Floored right away!
Vinyl Floor Installation in Kennesaw
Just Floored offers a large choice of vinyl flooring for homes and businesses. View our products by clicking the link on the products page. We can provide the vinyl, and provide expert installation of your choices.