Hardwood floor installation in Marietta GA
Flooring Installation Services, Marietta, Georgia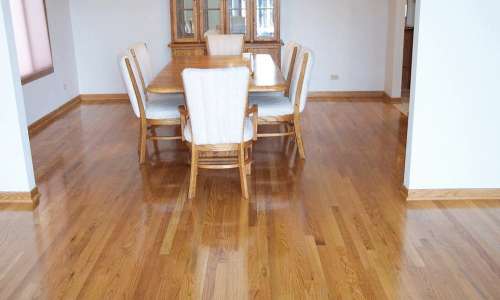 At Just Floored of Atlanta, our skilled technicians will provide the best possible floor installation that is both warranted and provided at a low, competitive price. Homeowners in Marietta, Georgia will enjoy the increased equity the new flooring brings to their home as well as how beautiful the hardwood floors, engineered flooring, cork, laminate, stone, tile or vinyl make their home feel.
Just Floored Installs and Sells Wood or Stone or Tile Flooring
Just Floored are the best professionals in the Atlanta Metro Area to install new flooring in your Marietta, GA home. Pick out new flooring, choosing from such woods as oak, cherry, pine, hickory. Other choices include hard-wearing engineered floors, cushiony cork floors, kid and pet friendly laminate, as well as beautiful tile or stone choices. We can also provide and install cost effective vinyl floors.We have a strong reputation for superior quality, and our pricing is surprisingly competitive. Just Floored has successfully installed wood and stone or tile floors in the Metro Atlanta area for more than 20 years. Just Floored offers the best Marietta installation quality of any other contractor. Materials and labor are both warranted if purchased through us. You will love how your Marietta home looks, as well as how much value it will add to your home.
Does your Marietta home need floor sanding and refinishing? Just Floored is the premier professional to call. Our expert technicians will sand solid hardwood flooring, stain the floors to the stain color you pick and apply three coats of polyurethane to protect the floors. Primarily we use an oil based finish, but customer in Marietta may also opt for a water based finish. Just Floored also offers an all natural, odorless finish by Monocoat with no VOCs. Your new Marietta hardwood floors will look fabulous after professional sanding and staining. Just Floored offers the highest quality in sanding and staining, as well as hardwood floor repairs and restaining to match existing flooring. We offer low VOC or no VOC products
Hardwood floors recoating
Where possible, after assessing your Marietta hardwood floors, we may be able to sand and buff them, restain and poly them without having to replace your hardwood floors. An in-home inspection can determine if your Marietta floors can be refinished and saved. Call us today for an appointment to come out and inspect your floors. We may be able to help you save money on new floor installation or save on floor recoating and refinishing, which in turn will add value to your home. We offer floor laying for new floors. We also offer floor refinishing using low VOC or no VOC products and dustless sanding.
Repairing Marietta Floors
We can usually repair hardwood floors that are damaged from everyday use. Call us today and one of our professionals will come to your home and give you a free quote. Just Floored can restore your existing Marietta hardwood floors or stone/tile floors to their original beauty. Repairs for Marietta homes fix scratches and gouges, or breaks. If you want to add more floors to your home in Marietta, Georgia to match other areas, Just Floored is the expert to choose. We can even change the color of your existing hardwood flooring to any color you choose.
Leveling subfloors in Marietta homes
In Marietta floor installations, we may determine your floors are uneven. Just Floored can level your subfloors once determined they are not level, which is paramount to providing a professional floor installation job. With any type of new flooring, whether hardwood floors, cork, bamboo, engineered floors or even stone or tile floors, Just Floored will provide a professional floor installation job by first ensuring level subfloors. Increase the value of your Marietta home by calling Just Floored today!
Vinyl
Just Floored offers a huge selection of vinly flooring for homes and businesses. You can view all our products by selecting the link on the products page. We can provide the vinyl, and provide expert installation of your choices.