Gainesville Wood Floor Installation
Gainesville Experts at Floor Installation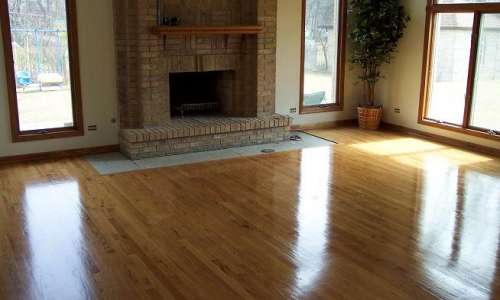 Call us for a no obligation in-house evaluation and quote for Gainesville, GA
Top rated flooring installer for Gainesville is Just Floored is highly recommended by past clients. Our expert technicians can come to your home or business and help you decide to either try to renew your current flooring by sanding, staining, resealing your floors, or installing new wood floors. Choose from a large collection of solid hardwoods, engineered floors, laminate, bamboo or cork flooring or durable vinyl floors. We are the experts!
Call the Gainesville Georgia experts at floor installation which includes installing hardwood floors, engineered wood floors, laminate, tile, stone, bamboo and cork. Just Floored of Gainesville offers expert floor installation at affordable prices. We guarantee our work and have done hundreds of jobs in the Greater Atlanta Area at affordable pricing. Our highly skilled technicians are floor installers are fast, courteous and professional. Call us today for a free on-site quote at 404-452-2500. We install floors for residential homeowners as well as commercial businesses. Flooring solutions at competitive pricing is why we are number 1!
Floor Installation Offered for Gainesville, Ga
Just Floored LLC offers expert floor installation services for Gainesville residential and commercial accounts. We know selecting the right flooring product can be daunting and are glad to show you samples in your home or business. Wood floor choices include a wide arrange of wood products such as oak, cherry, pine, hickory, maple or hickory, pre-finished engineered wood floors, laminate plus we install stone, tile or vinyl. We have over 20 years experience in installing, refinishing and repairing floors Gainesville.
Commercial Flooring
Services for commercial accounts such as banks, restaurants, office buildings, warehouses can include concrete flooring, concrete waterproofing or polishing, epoxy flooring, hardwoods or laminates, or refinishing. Establishments that are seeking a higher protection for their floors may choose epoxy floors.
Wood Floor Sanding and Staining Wood - Gainesville, GA
Are your existing hardwood floors scratched and dull? Just Floored of Gainesville can professionally refinish them. We will apply a new color of your choice for a refreshed look, at an affordable price. We can protect the newly refinished floors with three coats of polyurethane. We offer both oil based or water based finishes, learn more about our floor finishes by checking out this Blog. We offer floor laying for new floors. We also offer floor refinishing using low VOC or no VOC products and dustless sanding.
Gainesville Floor Hardwood Floor Recoating
Just Floored LLC of Gainesville may be able to save homeowners a lot of money on new hardwood floors by refinishing your current floors. This involves sanding, staining and sealing, which is affordable. But if new flooring is on the agenda, rest assured our hardwood floor installation is competitively priced for floor laying. Ask us about our low VOC or no VOC products and dustless sanding.
Repairing Gainesville Floors
Just Floored Gainesville, Georgia can add to your existing floors, matching in the new floors to match your current floors. We can also change the color of your existing hardwood floors. Ask about our color options for staining hardwood floors.
Subfloors Issues
Your Gainesville subfloors can cause a multitude of floor problems such as broken tile or stone, uneven flooring, buckling. Call us to fix or replace your subfloors for a much better floor installation solution.
Other Flooring Types - Gainesville
Just Floored of Gainesville can install other types of floors such as vinyl floors, engineered wood floors, bamboo, cork, laminate, stone or tile. Call us for a competitive price.