Flowery Branch Floor Installer
Floor Installation For Flowery Branch, Georgia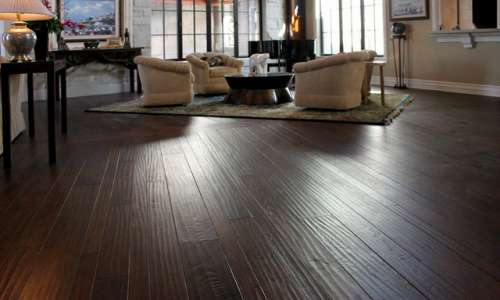 Free On-site Wood Floor Installation Quote for Flowery Branch
Your best flooring installer for Flowery Branch is Just Floored. We can come out to location and determine if your existing floors can be refinished or repaired, or if you need new flooring. When choosing wood floors, we can install various wood hardwood floors, pre-finished engineered floors, cost effective laminate floors, bamboo or cork flooring or durable vinyl floors.
We are also experts in installing tile or stone floors. We can install custom patterns and designs for wood floors or stone and tile. Just Floored of Flowery Branch offers expert floor installation at affordable prices. Our labor is warranted, and if you purchase the flooring materials, from Just Floored we will guarantee the product as well. Our Flowery Branch prices are competitive. See an increase in equity by adding or restoring wood floors in Flowery Branch, GA. Our technicians are experts at installation, call us today. Your new hardwood floors, engineered flooring, cork, laminate, stone, tile or vinyl will look great in your Flowery Branch home or business. We have installed floors for many Restaurants, and they love their new floors!
Wood Floors, Stone or Tile Installation - Flowery Branch, Ga
Our floor installation services for Flowery Branch and the Greater Atlanta Area are for both homeowners and businesses. We can come to your home or business, evaluate your needs and provide a free quote. We can also help you pick new flooring from choices such as oak, cherry, pine, hickory, maple or hickory, pre-finished engineered wood floors, laminate or stone or tile, as well as vinyl. Our experts will give you a top quality installation job, we have over 20 years experience in Flowery Branch, and guarantee our work. If you buy the flooring product from Just Floored, we will guarantee the product too. Add equity with new floors installed by JustFloored in Flowery Branch.
Wood Floor Sanding and Staining Wood - Flowery Branch, GA
If your wood floors look worn, we may be able to sand and refinish the floors with a new stain, even a new stain color. Ask Just Floored for a free quote, are prices are very competitive. Our highly skilled technicians can sand and restain solid hardwood floors, then protect with three coats of polyurethane. We do use oil based finishes because they last longer, but can use water based if the client is sensitive to the odor. We also offer a odorless finish from Monocoat that has no VOCs. Your Flowery Branch hardwood floors are going to greatly enhance the look of your home as well as add equity. JustFloored of Flowery Branch can sand and stain your floors to match any existing floors. We offer floor laying for new floors. We also offer floor refinishing using low VOC or no VOC products and dustless sanding.
Flowery Branch Floor Hardwood Floor Recoating
Your existing Flowery Branch floors may be suitable for resanding and refinishining. We can come to your location and evaulate if your floors can be refinished to save the money on new installation. Recoating and refinishing floors is affordable. However, our new flooring is competitively priced. We offer floor laying for new floors. We also offer floor refinishing using low VOC or no VOC products and dustless sanding.
Repairing Flowery Branch Floors
Just Floored professional technicians will travel to your Flowery Branch, Georgia location and repair the floors, whether they are hardwood floors or tile. Call us to add floors to your existing floors, matching in the new floors to match your current floors. We can also change the color of your existing hardwood floors. Ask about our color options for staining hardwood floors.
Do you have Uneven Subfloors?
Your Flowery Branch subfloors might be uneven. Uneven subfloors are troublesome when installing wood or tile over them. Just Floored services include leveling your subfloors. Level subfloors is a must. Just Floored provides superior floor installation every time. Add value to your Flowery Branch home or business, call Just Floored today!
Vinyl Floors - Flowery Branch
Just Floored offers a large choice of vinyl flooring. You can see various products by clicking the link on the products page. We can install the vinyl floors.