Floor Installation Ponte Vedra, Florida
Ponte Vedra Commercial and Residential Hardwood Floor Installation and Refinishing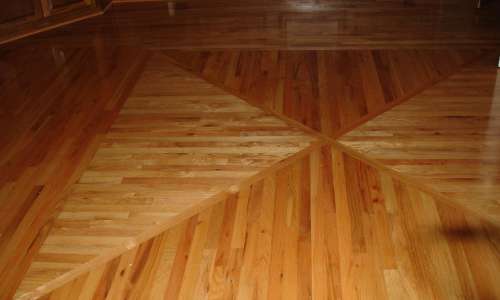 The Best in Flooring Services
Just Floored is the premier floor installation company serving the Ponte Vedra area. We have over 20 years experience installing hardwood floors as well as cork, bamboo, laminate, finished or unfinished wood flooring and vinyl floors, as well as tile or stone flooring and back splashes. Just Floored can supply you hardwood floors, engineered floors, laminate floors or tile flooring for either residential applications or commercial.
Our most popular hardwood floors can be found in hand scraped, wide plank, bamboo, red oak white oak, cherry, maple, hickory, Brazilian or birch. For high traffic areas we can install pre-finished engineered wood floors, which comes in a wide array of color stains and styles. If you are on a tight budget, consider laminate, cork, or even vinyl floors. Our technicians are experts at installing wood floors, and can match existing flooring with new floors to add more hardwoods in your home or commercial building. When it comes to kitchens and baths, we are expert at installing tile or stone in custom design patterns to really enhance the look. Our installation services of stone, vinyl, tile, and wood are backed by a labor warranty. Enjoy a new look in flooring for your Ponte Vedra home or business and see an increase equity value to your dwelling. If you are selling your home, your home should be more marketable with new floors, sell faster and bring more money.
Just Floored offers affordable pricing for new floor installation, hardwood floor refinishing and repairs and floor buffing. Check out the various wood floors, tiles and stone by clicking Products. We offer professional installation on our products and our prices are competitive while our workmanship is unbeaten. Our most popular product is hardwood floors because of their durable, timeless appeal and easy maintenance. Our selections include a variety of wood species, stain colors and sheen, plus custom pattern installation for wood or stone or tile.
Refinishing Hardwood Floors in Ponte Vedra, Florida
We may be able to reuse your existing hardwood floors by refinishing them. A lot will depend on the shape they are in. Call Just Floored and we can do a site inspection to see if your floors can be refinished. Our free in-home quote for your Ponte Vedra home or office, will help you decide between new hardwood floors or refinishing existing hardwood floors. Refinishing the floors means stripping the current finish by sanding, restaining the wood, and then sealing the floors with polyurethane to the stain color and sheen you select. It is the perfect time to change the stain color. Call us today for a free quote for your Ponte Vedra home or office. We offer floor laying for new floors. We also offer floor refinishing using low VOC or no VOC products and dustless sanding.
Choosing the Right Floor for Ponte Vedra Homes
Deciding which type of flooring and style of flooring for your Ponte Vedra home or business can be daunting. Hit the "Products" tab on our website to see various selections of wood, vinyl, tile and other products for flooring and tile. We offer various styles, wood species, and colors such as red oak, maple, hand scraped, wide plank, laminate, prefinished engineered wood. You can flooring products for your Ponte Vedra, Florida home for us to install, or purchase the products directly from Just Floored. If you purchase the products from us, we will warranty our labor as well as the products. Our on site quote can help determine just how much product your will do for the job. Just Floored offers over 17 years experience in installing wood floors. Our service areas include Northern Florida, including Ponte Vedra and the Atlanta Area. Our professional installation service is offered at a competitive rate. Our labor in Ponte Vedra, Florida is warranted. Just Floored installs both existing homes and businesses as well as new construction.
Refinishing Floors in Ponte Vedra, FL Residents
Clients can keep a smaller budget if they decide to keep their existing floors in Ponte Vedra, and just have them refinished. Our expert tech will resand your existing hardwood floors and apply a new stain. Now is the perfect time to change the stain color to give the environment a new look. We can add additional flooring and match the existing floor, sanding all of the floors and staining to make them look like they have always been there.. Ponte Vedra, Florida homeowners may want a dark, rich stain or a satin finish. We will seal your newly refinished floors with a gloss,semi gloss or matt polyurethane sealer. Ask us about low VOCs products that give off less or no odors. Your Ponte Vedra home will look refreshed after we sand, stain and seal your new or existing floors. Call us today for a free in-home quote at 404-452-2500. Email us at info@justfloored.comwith any questions.We offer floor laying for new floors. We also offer floor refinishing using low VOC or no VOC products and dustless sanding.We Can Repair Your Ponte Vedra Floors
Even though hardwood floors are sturdy and last for years, they can become damaged over time, or the finish can become dull or wear off. Just Floored can come to your home or business and examine your Ponte Vedra flooring. We can repair your floors if they are in pretty good shape, repairing or replacing broken planks, scratches, dents and other issues. We will then refinish the floors, matching the stain and finish sheen to any nearby existing floors for a seamless look.
Just Floors of Ponte Vedra, Florida offers prefinished or unfinished hardwood floors, engineered wood, bamboo, cork, laminate, vinyl, stone or tile. Choose affordable, sturdy linoleum or wood flooring including our expert installation. We warranty our labor and you will love your new Ponte Vedra Floors.
Ponte Vedra Subfloors
If you find that your subfloors in your Ponte Vedra business or residence uneven and unlevel, contact us to fix this issue. Uneven subfloors can create a bad installation of flooring and it is something that should be repaired. We offer free in-home quotes to repair Ponte Vedra uneven floors and subfloors. Also remember that Just Floored offers sales and installation of engineered floors, wood, tile, carpet, vinyl floors for your home or business.