Dunwoody Floor Installation Service
Dunwood, GA Floor Installation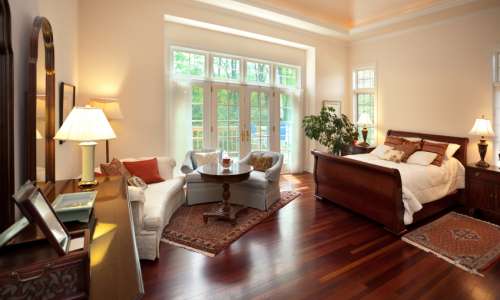 Call us for a Free In-Home Estimates - Dunwoody
Just Floored is the right choice for any floor installation service you need in Dunwoody, Georgia. Our technicians are highly skilled and can install hardwood floors, laminate floors, cork or bamboo floors, tile or stone floors or back splashes. The technicians at Just Floored of Dunwoody are highly skilled craftsmen and you will be thrilled with our work.
We have been installing hardwood floors and other type of flooring for over 20 years and have earned a reputation for being the best in the business. We provide floor installation services to both residential homes and commercial businesses such as hotels or restaurants.
Contact us for a free in-home estimate. Just Floored can bring samples and show you the new products on the market, and help you decide which style and product will look best in your environment. There is a wide range of flooring to choose from, such as red or white oak, maple, cherry, hickory, pine, hand scraped, prefinished, unfinished, laminate, vinyl or stone. Just Floored offers installation and sales of hardwood floors, engineered floors, laminate, cork, vinyl, bamboo, stone, tile and more. We offer floor laying for new floors. We also offer floor refinishing using low VOC or no VOC products and dustless sanding.
We don't just do floors! Just Floored can also install a beautiful tile or natural stone backsplash, tile wainscoting, and even install designer layouts of the tile or wood, such as having an inlaid border. Just Floored warranties all their work, and if you purchase the product from us, we will warranty the product as well. Our pricing is very competitive, our work unsurpassed. Residents of Dunwoody, Ga will see a definite increase in equity with new wood floors, and their home will be more marketable if they are trying to sell. We can provide references, including a long list of restaurants that have used our service.
Just Floored Hardwood Floor Sales and Installation - Dunwoody
Dunwoody, Georgia residents can click the online store for various flooring choices that Just Floored can professionally install by clicking www.JustFloored.com/Products. Solid hardwood flooring choices from Just Floored vary from cherry, oak, pine, walnut, hickory, maple as well as the exotic varieties. Our skilled flooring installation is offered for both homes and businesses in Dunwoody. We can also install natural stone and tile on floors, walls or back splashes. You might also want to consider bamboo, cork or vinyl. Just Floored has over a decade installing hardwood floors in the Dunwoody area and Metro Area. Our popularity has grown rapidly because of our competitive pricing and quality workmanship. We warranty our labor, and we will also warranty the flooring products if your purchase them through us. We can add additional wood to existing floors and marry the wood in to look like the new floors have always been there. Our Dunwoody services include repairs and refinishing as well. Call us for a free, low cost estimate at 404-452-2500.
Professional Floor Refinishing - Dunwoody
Contact Just Floored today to have your existing Dunwoody hardwood floors expertly sanded and refinished. Our highly trained technicians can sand the floors, sanding out imperfections, then stain the floors with your choice of color. This is a good time to change the color if you want. Then we will apply 3 coats of polyurethane to seal the wood. Call us to have a technician come out and show you samples of wood flooring and help you select the species, style and stain color as the choices can be overwhelming. We can make your old wood floors look brand new! Selling your home? Dress up your floors first and get top dollar! Clients of Just Floored can choose either oil based products or water based products, as well as low VOCs water based products such as Monocoat. Your Dunwoody home or business will see an increase in equity. For existing floors, we are experts at matching new floors into existing floors for a seamless look. Get a free in-home quote, call us at 404-452-2500. Email us at info@justloored.com today. We offer floor laying for new floors. We also offer floor refinishing using low VOC or no VOC products and dustless sanding.
Just Floored Offers Floor Repairs in Dunwoody
Does your flooring need repair? We can repair your wood floors by sanding, re-staining and resealing your Dunwoody hardwood floors. We cam come to your home and assess your current floors, giving you a price to repair them. If your hardwood floors are past repair, we can price out new hardwood or other type of flooring and installation, showing you the options you have. Many times, though, our craftsmen can repair the existing floors to help save the homeowner or business save money. If the floors are getting sanded, it is a perfect time to have Just Floored of Dunwoody, Georgia change the stain color to a new one, which will completely update the look. We offer low VOC or no VOC products.
Dunwoody Subfloor Repairs
Your subfloors may be in bad shape or uneven and in need of repair. Dunwoody clients don't always understand the importance of level subfloors as a base for wood flooring or tile or stone floors Just Floored has cost effective prices for fixing subfloors, and it is an important step to having a great floor installation that lasts for years trouble free. Dunwoody residents can choose new flooring from solid hardwood, cork, bamboo, engineered wood, vinyl, stone or tile. For great pricing, call Just Floored today and get a free in-home estimate.
Dunwoody Vinyl Floors
Vinyl flooring products are now more attractive and durable, as well as very cost effective. We can show you a multitude of vinyl flooring choices that will last for years to come. Call us today to get a free quote at 404-452-2500. Or click the Products tab to view our products online.