Duluth Floor Installation
Duluth Wood Floor Installation Company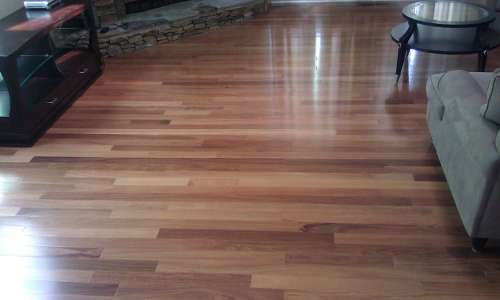 Free In-Home Estimates - Duluth
Thinking about new hardwood floors for your Duluth residence or business? Just Floored is the perfect choice for wood floor installation. Our installers are craftsmen with years of experience. We offer professional installation for most type of flooring including solid hardwoods, laminate, cork, bamboo,tile or stone floors and back splashes. We also offer wood flooring, laminate, vinyl and tile or stone products for sale.
Our labor is warranted, and if you purchase the flooring product from us, we will warrant that as well. Call Just Floored of Duluth today for a competitive quote. Our installation service is the best in all of Greater Atlanta, our pricing is affordable. We have been installing hardwood floors in Duluth for over 10 years and can supply references.
Our highly skilled technicians at Just Floored of Duluth have earned the reputation for being the best in the business. Our floor installation services are offered for both residential homes and commercial businesses, we have a long list of both homeowners and businesses like restaurants, hotels, and more. Call Just Floored today for a free quote, and we will can show you product samples and assist you in choosing the best type of flooring, species of wood, stain color, sheen and design for your home or business. We offer red or white oak, maple, cherry, hickory, pine, hand scraped, prefinished, unfinished, laminate, vinyl or stone plus more. We can install hardwood floors, engineered floors, laminate, cork, vinyl, bamboo, stone or tile.
Just Floored offers tile or natural stone installation for floors, back splashes and wainscoting. Ask us about doing special installation designs like herringbone, borders and more. Our labor is guaranteed, the wood products are warranted if you purchase them from us. Besides being the best installers in the Greater Atlanta area, our prices are great. Residents of Duluth, Ga will enjoy an improvement in house value with new wood floors, and find their house sells quicker with hardwoods installed. References can be furnished on request. We offer floor laying for new floors. We also offer floor refinishing using low VOC or no VOC products and dustless sanding.
Duluth Hardwood Floor Sales and Installation
Residents and business owners in Duluth, Georgia are encouraged to click on our online store to see products Just Floored can install. Click here, www.JustFloored.com/Products. Choices for solid hardwood flooring include prefinished or unfinished, wood species include red oak, white oak, cherry, pine, walnut, hickory, maple, handscraped, engineered wood, laminate, bamboo, cork plus more exotic imports. Our services for flooring installation include both residential and commercial buildings in Duluth. We do offer stone or tile installation for your floors, walls or back splashes, and can get quite creative with installation patterns mixes of tiles and borders. Some of our clients have chosen bamboo, cork or vinyl. Just Floored has been installing hardwood floors in the Duluth area and Metro Area for more than 20 years, we have a top reputation because we care about our work quality and we warranty our labor. Just Floored will also warranty the flooring products if your purchase through our company. Extending wood floors into other rooms and blending them to your existing floors is one of our specialties, and we do it well. We also repair floors or refinish existing floors at a very competitive price. Call us for a free quote at 404-452-2500. We offer low VOC or no VOC products.
Professional Floor Refinishing - Duluth
Just Floored can professionally sand and refinish your existing Duluth hardwood floors. We will sand the floors smooth and then stain them to the stain color of your choice. You might want to update the stain color once they are sanded. We will then put on three coats of polyurethane which will seal and protect the wood. Just Floored of Duluth can show you samples of wood species, styles, widths and stain colors You will love your floors when we bring them back to life by refinishing! Add value to your home and make your home more appealing to buyers if you are selling your home. We offer both oil or water based products, or even VOCs water based Monocoat products. Additionally, Just Floored of Duluth can match new floors into your current floors that blend together. We offer floor laying for new floors. We also offer floor refinishing using low VOC or no VOC products and dustless sanding. Get a free in-home quote, call us at 404-452-2500. Email us at info@justloored.com today.
Just Floored Offers Floor Repairs in Duluth
Just Floored of Duluth offers floor repairs for solid hardwood floors, engineered floors and tile or stone. We can get rid of chips, scratches and gouges many times with sanding and refinishing. Call us today for an affordable quote to repair your floors, which can be a lot less expensive than ripping up the floors and starting over. Sometimes, sanding, re-staining a new color, and sealing may be enough to have your floors looking new again, and these repairs for Duluth homeowners or business owners are what the client needs to be happy with his existing floors. Other times, though, the floors are in such bad condition that new flooring is the right choice. When that happens, Just Floored can help you dig through the huge selection of wood floors available today and find the perfect choice.
Duluth Subfloor Leveling
If your subfloors are in bad condition, or are uneven, your floors will squeak, tile will crack, and they won't last long. Just Floored of Duluth can repair your subfloors or install new, level subfloors. If you want a good flooring installation job, whether solid hardwoods, engineered flooring, laminate or tile or stone, it starts with the subfloors. Call Just Floored today and get a free in-home estimate on leveling your subfloors or installing new subfloors in Duluth.
Vinyl Floors - Duluth
For a cost effective flooring, check out the newly improved vinyl flooring products offered for Duluth residents and businesses. Vinyl flooring choices are attractive and long lasting, and are a lot less in cost than other types of flooring. Just Floored of Duluth is the best choice for vinyl floor installation. Get a free quote at 404-452-2500. Or click the Products tab to view our products.