Daytona Beach Floor Installation
Daytona Beach Hardwood Floor Installation and Refinishing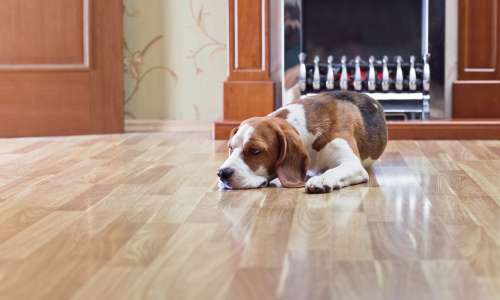 Just Floored provides free in-home Quotes
When considering new flooring for your home or business in Daytona Beach, Florida, contact Just Floored, LLC for top-quality installation at the most affordable prices. Just Floored can refinish your existing floors or install brand new wood floors. Just Floored will provide you with the best possible floor installation or repair job, as our installation craftsmen are the best in the business. We serve various areas in Florida, including Amelia Island, Atlantic Beach, Flagler Beach, Gainesville, Jacksonville, Kissimmee, Neptune Beach, Northside, Orange Park, Orlando, Palm Coast, Palm Valley, Ponte Vedra, Riverside, San Marco, Southside, St. Augustine, and Winter Park.
Real Hardwood floors can last several years before needing refinishing while Engineered wood floors are often more affordable. Just Floored can install great looking, less expensive laminate flooring, cork flooring, bamboo flooring or cost effective vinyl floors. We have installed many jobs with hand scraped floors especially the wide plank flooring, which is gorgeous. Just Floored of Daytona Beach is an expert at installing stone and tile floors and back splashes, and can offer custom installation patterns. Our installation technicians are true craftsmen and we do warranty our labor. Daytona Beach, Florida clients will love their new floors for the beauty it brings to their home and the increase in value as well.
Just Floored floor installation and Floor Laying
Just Floored may come to your home or business in Daytona Beach, Florida, and assist you select hardwood flooring from a wide range of species and grades like cherry, walnut, oak, pine, hickory and maple. Choose unfinished hardwood floors, prefinished hardwood floors, manufactured wood, hand scraped wood, laminate, cork or bamboo.
Just Floored has been installing hardwood floors and laying floors, tile, laminate other flooring for over 20 years in Katy and The Woodlands and the entire Daytona Beach area. We warranty our labor on every job in Daytona Beach. Just Floored provides flooring repair and replacement, and floor laying for new floors using green products such as low VOC or no VOC products and dustless sanding. Get free estimate at (386) 331-5544. We will be happy to come out to your location for a evaluation on your floors and help you decide the best choice for floor installation or floor repair.
Dustless Floor Refinishing in Daytona Beach, Florida
In case your wood floors are worn and dinged, but nonetheless in very good condition, we can refinish them by sanding and refinishing. Just Floored of Daytona Beach is the best option for home owners and business owners for floor refinishing. Just Floored's expert technicians will sand your existing hardwoods, then apply any stain color you want, which means you can now change the color of your existing floors. After staining the sanded wood floors, we will seal the wood floors with 3 coats of polyurethane sealer. We prefer like an oil based finish as it is very durable, but Daytona Beach clients can choose to have a water based sealer. Just Floored does have an odorless finish by Monocoat that many people really like because of no odor, low or no VOCs and quick drying qualities. Once we are done refinishing your floors, they will look like new. We can add more wood flooring to existing floors, marrying in the new to the old to look like it has always been there. Just Floored is expert at floor laying for new floors. Many floor contractors make a large mess when they refinish wood floors, particularly with the sanding.. We take care to keep your environment clean. Just Floored offers floor refinishing with low VOC or no VOC products and dustless sanding. Call (386) 331-5544 or Email us at info@justfloored.com.
Buffing and Resealing Hardwood Floors - Daytona Beach
Is your Daytona Beach hardwood flooring looking tired and dull, with dings and scratches? Call Just Floored, we may be able to buff your floors and reseal them if they are in good condition. Ask us for a free onsite quote. Save money on new floor installation, floor sanding and refinishing, or buffing and sealing. Ask our technician about our low VOC or no VOC products.
Call Just Floored at (386) 331-5544 for Floor Repair
Just Floored is may be able to fixing broken wood floors, scratched and gouged floors, and dull finishes on old wood floors. Just Floored of Daytona Beach can fix your flooring and can also change the look of your home by changing the stain color by sanding the floors and restaining your hardwoods to a different color, darker or lighter. We service the entire Daytona Beach area.
Subfloors
Daytona Beach clients may have uneven floors due to bad subfloors. A good foundation for new flooring stars with level subfloors. Just Floored can install new floors in Daytona Beach, whether hardwoods, cork, bamboo, engineered floors, carpet, vinyl or even stone or tile floors, but we will ensure your subfloors are level and can hold the floors. Call Just Floored today!
Other Flooring for Daytona Beach Clients
Just Floored offers other types of flooring installation for Daytona Beach. This includes vinyl flooring, laminate floors, engineered wood floors, tile, stone, cork or even long lasting bamboo floors. Call today to learn the options available, and to schedule a free in home quote at (386) 331-5544.