Dacula Floor Installation
Flooring Installation For Dacula, Georgia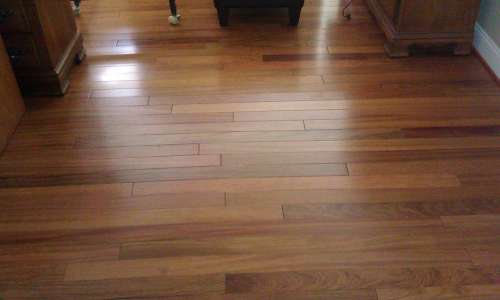 Dacula Wood Floors and Tile, Commercial and Residential
Just Floored is your Dacula flooring installation and supply company to help you update or finish your home or business. Our flooring installers are highly skilled and our pricing is very competitive. Our flooring products include the installation and sales of hardwood floors, engineered floors, laminate floors, tile flooring and backsplashes for Dacula homes. Our Dacula flooring company has also added linoleum, vinyl and carpeting to it's product list available for new installations or replacement of existing floors.
Wood hardwood floors are offered in bamboo, oak, cherry, maple, hickory, hand scraped, Brazilian, birch, engineered wood flooring. These products for Dacula come in a variety of stain colors, grades, and widths. For budget minded Dacula homeowners, choose the new linoleum flooring or cork flooring? Our installations for kitchens and baths in Dacula include tile, stone, brick and more. Ask about tile or stone upgraded patterns and designer trim. For your protection, all of our work is warranted. We offer floor laying for new floors. We also offer floor refinishing using low VOC or no VOC products and dustless sanding.
Just Floored is known for competitive pricing. At Just Floored Dacula, our large selection of hardwood flooring coupled with our skilled installation make Just Floored Dacula the choice as the floor installation contractor easy for both homeowners and businesses. Just Floored offers the best pricing, workmanship, and flooring products in the entire Greater Atlanta area.
Expert Wood Finishing in Dacula Georgia
Trying to decide between having your wood floors refinished and repaired or completely replaced? Just Floored can help. We provide a free in-home consultation, and at that time our expert technician can inspect your floors, listen to your concerns, and help you determine if your Dacula floors can be refinished or really need to be replaced, and provide the pricing for either direction. Call us today for a free quote and save money in Dacula. We offer floor laying for new floors. We also offer floor refinishing using low VOC or no VOC products and dustless sanding.
Choosing Flooring Products for Dacula
Many homeowners in Dacula tend to feel that choosing flooring can be a daunting task, and relish the idea of assistance in choosing flooring products with the help of Just Floored. For Online Assistance, choose the "Products" tab to see wood, vinyl, tile and other products for flooring and tile. Wood floors are available in many styles, wood species, and colors. Dacula homeowners and businesses are welcome to supply their own products for wood floors, tile or stone or have Just Floored order and deliver the products. With over twenty years experience in floor installation, Just Floored is the right choice for wood floors in the Dacula and Atlanta Metro Area, our work is warranted, and our pricing is very competitive. Just Floored flooring installers can install in existing buildings as well as new construction.
Dacula Floor Refinishing
If your Dacula floors can be saved, our expert technicians will refinish the floors by sanding the hardwood floors, staining them the color you choose, and then resealing them for many years or service and beauty. Some clients want to add areas of hardwood flooring and marry them into the existing flooring while at the same time matching the sheen and color. Just Floored excels at matching stains and increasing the amount of wood floors in your Dacula residence or business. Ask about our low or no VOCs products for those residents of Dacula want to keep the odors down and use less harmful products. Just Floored of Dacula will provide you with amazing floors that have been renewed from sanding, staining and sealing. We offer floor laying for new floors. We also offer floor refinishing using low VOC or no VOC products and dustless sanding. Call us today for a free in-home quote at 404-452-2500. Or Email us at info@justfloored.com with any questions.
Dacula, Georgia Floor Repairs
Hardwood floors have always been popular because of their innate beauty and long lasting wear. Call Just Floored for a free in-home quote for your Dacula floors whether it is for floor repair, floor refinishing or brand new wood floors. Repairing your existing Dacula hardwood or stone/tile floors is very cost effective. Repairs include fixing broken planks, sanding out marks and digs, refinishing the stain and finish to your existing floors in your Dacula home or office is a great way to save money while increasing your home equity.
Just Floors Dacula Installs Carpeting and Linoleum Floors
Get the best price for kid friendly linoleum, carpeting or wood flooring including our expert installation. Our work is fully warranted and you will love your new Dacula Floors. Carpeting is a popular choice for bedrooms and basements. Linoleum flooring is popular for those looking to save money yet still get that great look. Ask our technician about the choices available today.
Dacula Georgia Subfloors for Level Minded Clients
Once the subfloors are corrected, Just Floored offers sales and installation of engineered floors, wood, tile, carpet, vinyl floors for your home or business.