Buford Flooring Contractor
Flooring Contractors Servicing Buford, Georgia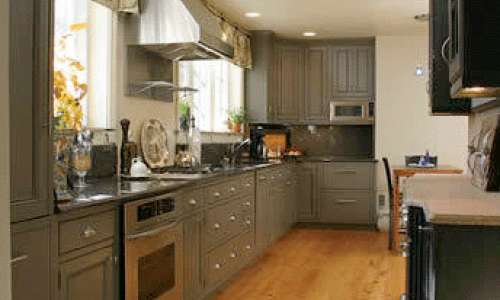 Buford Wood Floors Installation
Do you need new wood floors installed in your home or business in Buford, Georgia? Get the best flooring installation service in the State of Georgia as well as the lowest prices in the area to install hardwood floors, engineered wood flooring, laminate, vinyl, cork, tile or stone floors or back splashes. Call Just Floored today for a free in-home quote to determine the cost to install new floors or add to existing flooring.
Our trained technicians can come to your location and show you samples of different flooring such as bamboo, oak, cherry, maple, hickory, hand scraped, Brazilian, birch and many more choices. Learn about wood species, color stains and finishes from our technician and get assistance in picking the product that fits your home the best.
For the budget minded customer, check out the new choices in laminate, cork or vinyl flooring as they have become very attractive and cost effective, plus they work well in areas subject to moisture. Just Floored, LLC is the premier flooring company in Buford, Georgia. Ask us about our custom installation with special designs such as herringbone or brick patterns, liner inserts, mosaic patterns. As a flooring contractor, our work is warranted. Is it time for an update? You will be surprised how a new flooring installation can drastically change the look of your environment without breaking the bank. Call Just Floored today to learn more about hardwood floors installation as well as other flooring products.
Just Floored of Buford, Georgia has unbeatable prices. At Just Floored - Buford, our variety of hardwood flooring options along with our expert installation make the choice of flooring contractor easy for homeowners as well as businesses. We are the most sought after flooring company in the Buford area.
Trust your next wood floor installation product to Just Floored. Get outstanding pricing coupled with expert craftsmanship that you will be proud of. The difference a new floor can make in your home or business is amazing, you will love your new floors!
New Floors vs Refinishing Existing Floors- Buford Georgia
Call Just Floored for a free in-home estimate and evaluation. We will send a qualified flooring expert to check our your current floors to determine if it is possible to refinishing your floors, or if a new installation of wood floors is necessary. If your current flooring is in good shape, we can renew your wood floors by professionally sanding, staining and resealing them. If the current floors are in poor condition, it may be time for a new floor installation. Just Floored is a premier flooring company with great prices. Call us today for a free quote for Buford. As a flooring contractor, we offer floor laying for new floors as well as floor refinishing using low VOC or no VOC products and dustless sanding.
Just Floored can save you money. We can refinish your floors by sanding, staining and re-sealing them. This may be the time to take advantage and change the color of your stain to something more current. Stain colors popularity can flucuate as well as the sheen of the floor. Choose matte, semi gloss or high gloss finish. If you are adding new floors that meet up with old floors, we can sand the old floors, marry in the new wood, and restain all of the flooring to be a cohesive look. Buford, Georgia have been choosing a very dark, rich stain for several years, though we are starting to see the lighter stain choices coming back. After our professional flooring contractor stains the floors, we will then seal the floors. We can also use a low VOCs or even now VOC's products to help keep down chemical odors and allergens. Your Buford home will look beautiful with our professional floor installation. Just Floored is the right flooring contractor for floor laying of new floors. Just Floored of Buford offers floor refinishing using low VOC or no VOC products and dustless sanding. Call us today for a free in-home quote at 404-452-2500. Email us at info@justfloored.com with any questions.
Flooring Design Decision for New Floors, Buford
Check out our Products tab to see the various types of wood, bamboo, cork, laminate, vinyl, tile products we offer. Customers can supply their own wood floors, tile or stone for Buford, Georgia floor installation jobs, or Just Floored can supply the products to install for your new floors or backsplash. We are experts at flooring installation and are the leading Flooring Company and Flooring Contractors in North Georgia. We offer free in-home consultation and evaluation to help clients choose the right products and installation design. Just Floored offers over 20 years experience in installing wood floors in the Buford and Atlanta Metro Area. We offer professional installation at affordable costs. Our work is warranted in Buford, Georgia, and if you buy the products through us, the product is warranted also. Just Floored offers flooring contractor services for both new construction or existing homes and businesses.
Floor Repairs Buford, Georgia Floors
Hardwood floors can last many years until they begin to look worn. Just Floored, LLC can come out to evaluate your Buford floors to see if your current floors can be repaired or need replacing. If possible, restoring existing hardwood floors or stone/tile floors will save you money. As a flooring contractor, we repair or replace broken planks, sand out scratches and gouges. We can marry in new floor planks, then match the stain and finish to your existing floors in your Buford home or office.
Just Floors of Buford Also Offers Laminate or Vinyl Floors
Laminate floors not only look good, but they are hard wearing and can be put into basements where there is some moisture, as well as vinyl flooring. Get the best price for expert installation. Our work is fully warranted. Just Floored of Buford will give you the best installation job for an awesome price, call us today.
Subfloors in Buford, Georgia
For a good floor installation job, you need great subfloors. If your subfloors are uneven, you floor installation project will be flawed. Call us for a free in-home estimate to repair or redo your Buford uneven floors and subfloors. Just Floored offers sales and installation of engineered floors, wood, tile, carpet, vinyl floors for your home or business. Call us today at 404-452-2500.