Atlanta Hardwood Floor installers
Flooring Installation Services, Atlanta, Georgia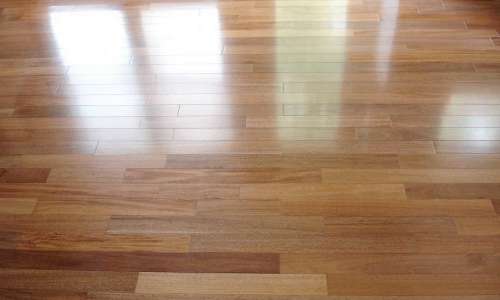 Free Quote for Atlanta Business and ResidentsJust Floored is expert at floor installation and repair for your Atlanta, Georgia homeowners or businesses. Call us today to schedule a convenient appointment to examine your existing flooring and provide you a free estimate to replace or repair your existing floors. Just Floored can install hardwood floors, engineered floors, laminate floors, bamboo floors, cork, tile or stone floors, as well as vinyl, for Atlanta homes and businesses. Just Floored of Atlanta offers the best floor installation of any company. We warranty our installation and will warranty the product as well if purchased through us. Increase the value of your Atlanta, Georgia home or business with gorgeous the hardwood floors, engineered flooring, cork, laminate or stone or tile.
Installation and Sales of Floor Products
Just Floored is the best Atlanta Metro Area flooring installer and provider of hardwood or stone floors. With our links with a national flooring provider, you can choose maple, oak, cherry, pine, hickory, engineered floors, cork floors, laminate, tile or stone products, as well as a huge selection of vinyl. Just Floored offers top quality with competitive pricing. Just Floored has more than 20 years experience in the area. See our testimonials page for a small sample of our happy Atlanta customers. We provide the best Atlanta installation quality of any contractor providing a warranty on both materials and labor if purchased through us.
Atlanta Floor Sanding and Staining
Your Atlanta floors may need dustless sanding and refinishing to bring them back to life. Just Floored is expert at sanding and staining. Atlanta clients will get to choose the stain color which we apply. Then 3 coats of polyurethane is apply to protect your newly refinished floors. We use oil based products for their durability, but customers can choose water based products for their quick drying time and lack of odor, or choose a finish by Monocoat that has no VOCs. Atlanta hardwood floors will look new after our high quality sanding, staining and sealing. We are also experts at marrying new flooring with old. We offer floor laying for new floors. We also offer floor refinishing using low VOC or no VOC products and dustless sanding.
Atlanta Wood Floor Recoating
Many times hardwood floors in Atlanta can be saved by sanding, buffing, restaining and sealing the floors. This is more cost effective than installing new floors. Call us today for a free on-site inspection to learn if your Atlanta floors can be refinished. Just Floored may be able to save you money on new floor installation. If we determine your old flooring must be replaced and can't be refinished, we offer competitive pricing on flooring products such as hardwoods, engineered flooring, tile, stone, cork, vinyl, etc. We offer two locations to choose your products from, Norcross or Marietta, with our partnership with ProSource for floor products, or shop online. You will be happy with our pricing, and there is no better contractor in Atlanta to install the products you choose. We offer floor laying for new floors. We also offer floor refinishing using low VOC or no VOC products and dustless sanding.
Repairing Hardwood Floors
Over time, Atlanta hardwood floors can become damaged or worn. Call Just Floored today for free quote. We may be able to repair your existing Atlanta hardwood floors and save you money, as it is less costly to repair than replace. We can usually repair scratches, dips, gouges, finish loss or breaks. Customers may also want to increase the area of the hardwood floors, and we are experts at adding to the existing floors by marrying them and matching the stain color.
Subfloor Leveling, Atlanta
If it is determined that your subfloors are uneven or not level, Just Floored can level them. This will insure a professional job when installing new floors such as oak or cherry hardwood floors, cork, bamboo, engineered floors or even stone or tile floors, All new flooring needs a level subfloor. Just Floored of Atlanta offers professional floor installation. Choose Just Floored to increase the value of your Atlanta home or business. Call today!