Floor Installation Concorde North Carolina
Concorde North Carolina Residential Commercial Hardwood Floor Installation Refinishing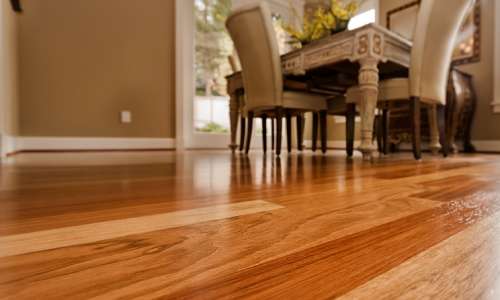 Call for a free on-site Quote
to update your flooring for your home or business in Concorde, North Carolina. Whether you are building a new home or replacing your existing flooring, our floor installation services are expert and affordable. Just Floored bring samples and help evaluate your needs and choose the right product for your environment.
Enjoy the beauty and durability of real hardwood floors which come in a wide variety of styles, colors and finishes. Just Floored can expertly install pre-finished or site finished hardwoods, engineered flooring, laminate, cork, bamboo, vinyl, hand scraped floors and other types of flooring, as well as most tile or stone. Just Floored of Concorde has over 20 years experience installing and laying floors. We also install tile or stone on walls and back splashes, and offer custom pattern installation. Our expert technicians are courteous and efficient. Our labor is warranted for your protection. Concorde, North Carolina homeowners or business owners will love their new floors and enjoy a an increase in equity.
Concorde Floor Laying
If you are in the market for new hardwood floors, Just Floored of Concorde can help you choose wood flooring such as cherry, walnut, oak, pine, hickory and maple. We cant unfinished hardwood floors, prefinished hardwood floors, engineered wood, hand scraped wood, laminate, cork or bamboo. We also install prefinished hardwoods that are ready to walk on immediately, or install unfinished wood floors that is then stained and sealed on site. We also install stone, tile and vinyl. Just Floored has been installing wood floors and laying floors for more than twenty years and offer a warranty on our labor. Just Floored offers new floor installations as well as floor repair and refinishing. We refinish with low VOC or no VOC products and dustless sanding. Call us to learn more at (704) 232-208.
Concorde Floor Refinishing with Dustless Sanding
Just Floored of Concorde, North Carolina can refinish your wood floors by sanding and refinishing and is the best flooring contractor company for floor refinishing. We sand your hardwood floors, then apply the stain color you want. Many clients choose to change the color of their stain at this time to refreshen their decor. Finally, we seal the wood floors with polyurethane to keep them protected. Just Floored can use an odorless finish by Monocoat which has no VOCs which is healthier for Concorde clients. We can add more hardwood floors to your home and marry in the new flooring with the same stain color and finish for a seamless look. Just Floored is the best flooring contractor for floor laying. Just Floored of Concorde strives to keep the job site clean and dust free and we refinish with low VOC or no VOC products and use a dustless sanding method. Call us today for a free in-home quote at (704) 232-2086. You can email us at info@justloored.com.
Resealing Hardwood Flooring - Concorde
Just Floored of Concorde expertly refinish hardwood floors by sanding, staining and sealing with a polyurethane finish. Call us to get a free evaluation of your existing hardwood floors to determine whether they can be refinished or need to be replaced with new hardwood flooring. We can save you money by sanding, staining, and refinishing with our low VOC or no VOC products.
Just Floored Offers Floor Repairs for Concorde Clients
Your beautiful hardwood floors will get damaged over time but may be repaired. Just Floored can many times repair broken wood planks, scratches, and worn out finishes. If you live in Concorde, you may want to add to your hardwoods in other rooms. Just Floored of Concorde can match in new wood floors into the existing floors for a cohesive look. An easy update to your home can be as simple changing the stain color of your existing floors. Just Floored will accomplish this by sanding the floors and restaining your hardwoods to a different color, which can be darker or lighter at this time.
Concorde Flooring Base - Subfloors
When your subfloors are uneven, your flooring job will never be right. For long lasting floors, your subfloors are important and need to be level. Just Floored can quickly and expertly install new flooring in Concorde, whether hardwoods, cork, bamboo, engineered floors, carpet, vinyl or even stone or tile floors. But we will first address the floor underlayment which is the subfloor to ensure it is level and give you the best possible floor installation. Just Floored is the best choice for flooring installation contractors in Concorde, call today!
Vinyl Floors - Concorde
Just Floored can also install vinyl flooring. Vinyl flooring is popular again because of it's low price, durability, and ability to withstand moisture. The new vinyl flooring comes in a huge variety of colors and patterns, and can be expertly installed by the professional team at Just Floored of Concorde.